Luke Billeri Tapped to Lead Top Houston-based Financial Institution
Houston, Texas (Jan. 9, 2023) – Members Choice Credit Union (MCCU), a full-service financial institution based in Houston, Texas, announces that Luke Billeri has been appointed as CEO, effective Jan. 1, 2023.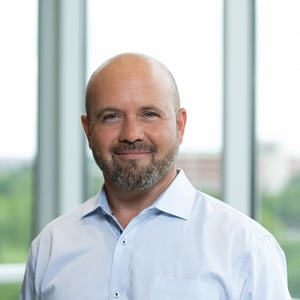 Billeri brings more than 20 years of experience working in the credit union industry and has deep expertise in retail, lending, and strategic financial management. He will succeed Randy Theilig, who was named CEO in 2016 and is now entering retirement.

"During his time at Members Choice, Luke has shown to be a proven strategic leader and a strong addition to the current executive leadership team. His entrepreneurial and business-building competencies will lead MCCU into the future as we continue our vision to be the most member-centric credit union," said Johnny Williams, chairman of the board. "Luke is driven by principles that have motivated him to lead the way for the credit union movement, and his strategic revenue vision will lend itself to MCCU's continued success."

Billeri joined Members Choice Credit Union in 2020 as chief lending and retail officer, and then in 2022, was named executive vice president. During this tenure, he focused on strategy and service while championing many member-focused initiatives such as the "Helping Heroes" Savings Program to provide additional member benefits to individuals working in heroic professions such as education, law enforcement, first responders, and healthcare.

Working alongside an executive leadership team well-versed in various aspects of credit union management and services, Billeri looks forward to leading MCCU into the future driven by the credit union philosophy of "people helping people."


About Members Choice Credit Union
At Members Choice, we strive to exceed your expectations. We believe in people-helping-people by providing sound financial solutions and resources, as well as sharing our passion for supporting the community. As a full-service financial institution based in Houston, Texas, we have proudly served our area for over 80 years. For more information, visit www.mccu.com.